Why Gift Economy?
We're sharing our chili via the gift economy, which means we ask you to receive the gift of our Mindful Chili and reciprocate with whatever gift feels right in your heart. We believe that everyone has a gift to give and that it is through the heart of generosity we are able to learn to feel abundant and to appreciate the natural abundance around and inside us. We believe that generosity is a powerful antidote to a world locked into a scarcity and poverty mentality.
We believe that ultimately, we all live only through the generosity of others – from the sun's endless energy to the earth that sustains us; from the love and care of our parents to the plants and animals that sacrifice their lives to feed us. The more gratitude and appreciation we practice in our daily life, the more sacred our relationship with everyone becomes.
Nothing in this vast, interconnected ecosystem we call the world and the universe exists for itself alone. We live to support and feed one another, to serve one another, and ultimately to enlighten one another.
Our organic make-up is one of generosity and love. We see that same inherent goodness in all, and aim to ignite the universal spirit of giving, appreciation and gratitude within the hearts of others. Through shifting our internal paradigm, we hope to transform ourselves and whomever we come across.
By practicing integrity, dedication, and intention through our modest beginning, we hope to shift the conversation from pure consumption to contribution; from impersonal transaction to trust; from fear-based scarcity to natural abundance; from separation and isolation to community and service.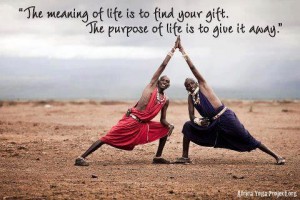 Not sure what to give? May we suggest $7 – $12?
Monetarily, it adds up to about $6.00 for us to make a bottle, so hopefully that helps you get your bearings. It's always OK to gift more, or less, or to get creative in what you gift back! Some of us can't give as much, others can give more, and if we all share what we can from our hearts, things will even out in the end, while our chili is shared with the world!
Dig deep inside and we are sure you will find the gift, talent, skill or wisdom you are dying to share with the rest of the world. We are looking for collaborators, investors, patrons, volunteers, and fellow change agents. Everyone is welcome to be a part of the team.